What Should I do After an Auto Accident?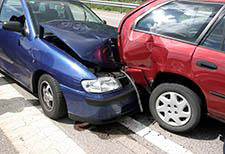 If you've been involved in an auto accident you're sure to end up spending hours on the phone with doctors, insurance agents and investigators, but what should you be doing right when the accident happens? What you do in the first couple hours following the incident are crucial to you being able to collect the compensation you deserve. Follow these simple steps to make sure that you can get your life back on the road with minimal downtime.
Assess for Injuries
The first thing that comes to many peoples' minds after an accident is if they are hurt or if anyone else is hurt. Be sure to check on yourself, see if you feel any sorts of pain or notice any lacerations. If you find yourself to be OK check on your passengers and then the occupants of any other vehicles involved. If anyone requests emergency help call 911 right away.
File a Police Report
Regardless if anyone asks for emergency paramedics it is important to request the presence of a police officer. Not only will this give you an opportunity to file a police report it will help ensure that nobody leaves the scene prematurely. A police report will serve as valuable evidence for your insurance company.
Collect Other Evidence
Utilize your camera phone or another digital camera and snap photographs of the scene. Also be sure to take pictures of other people's insurance cards and drivers' licenses to ensure the information you collect is correct. If possible get witness statements from anyone that saw what took place.
Contact your Insurance
When safe and legal to do so call your insurance company before leaving the accident scene. This will ensure that you comply with all their policies and file an initial claim. When you are able to take all of your evidence to the insurance company so they can begin to process your claim. You can also get the information necessary to get your vehicle repaired.
Find a Great Auto Body Repair Shop
When it comes to getting your car repaired following an auto accident your insurance may offer suggestions on who they want you to go to, but remember, it is your choice. If you are looking for expert auto body repair in Columbus, Ohio head to Keen's Body Shop. We offer professional collision repair for all makes and models and we strive to give you the best possible service following an accident because we know you've been through enough stress already! Give us a call at (614) 420-2404 to request an estimate for superior collision repair in Columbus.