Frame & Unibody Repair in Columbus, OH and Surrounding Areas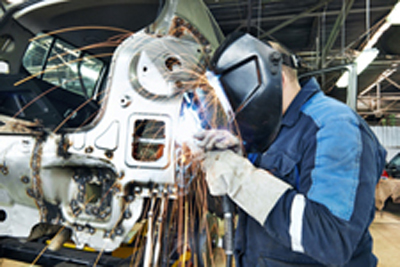 The frame of your car or truck, also referred to as the unibody, is what holds much of the weight of the vehicle. The engine, transmission, and other mechanical components, as well as body pieces and the interior, are all supported by the frame. In around half of all car accidents the frame is damaged in some fashion. Since the frame is highly engineered to specific measurements any bends, dents, twists, or cracks that it suffers in a collision can cause serious safety and drivability issues in the short and long term, if the damage is not promptly and properly addressed. The team at Keen's Body Shop is highly experienced at conducting unibody and frame repair in Columbus, OH, for all makes and models of cars, trucks, and SUVs, including semi-trucks, buses, motorhomes, and other large vehicles. When you choose Keen's for collision repair services, we will perform a full frame analysis during the estimate process to find out if it needs to be repaired. Give us a call at 1-888-681 Keen (5336) to learn more or to request a frame or unibody repair quote.
Truck & Van Unibody Repair
Semi-Truck Frame Repair
Heavy Duty Truck Frame Repair
Big Rig Truck Frame Repair
Box Truck Frame Repair

Car Frame Straightening
Truck Frame Straightening
Fleet Vehicle Frame Repair
Police, Fire Truck & Aid Car Frame Repair
RV & Motorhome Frame Repair
What is the Frame/Unibody?
The unibody is essentially the sturdy shell of your vehicle. It is designed to support the heavy aspects of the vehicle while providing extensive protection to occupants inside. In many vehicles, the frame has built in crumple-zones that cause the car to crumple around the seating areas, which provide additional protection to the driver and passengers. It is important that the frame is restored to its factory specifications following an accident, as a bent or otherwise damaged frame can cause multiple issues for the vehicle. Not only could a hindered frame snap, but even minor damage can cause the vehicle to drift or be vulnerable to other driving issues.
Frame/Unibody Repair
To ensure your car, truck or fleet vehicle's frame is properly repaired we use Velocity's the World's Most Accurate Frame Measuring System. This high-tech tool features ultra modern laser technology that identifies damage that is invisible to the naked eye, as well as documenting the areas you can see. This helps our expert technicians design the most effective repair plan. The laser technology helps pinpoints hidden damage, helping to eliminate the need for the possibility of additional repairs in the future.
Crumple Zone Restoration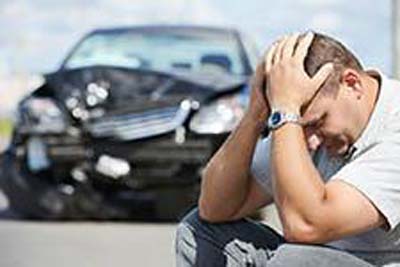 Modern automobile frames have built in crumple zones that are designed to absorb the impact of a collision by crumpling around the passenger cabin, instead of through it. Combined with the use airbags and seatbelts, these crumple zones save many lives every year. If left damaged following an accident these zones will not be able to work twice. We can restore these safety zones to ensure any future collisions are properly absorbed by your car or truck.

With decades of experience in collision repair, our technicians can handle any issue your car, truck, SUV, semi-truck, or fleet vehicle may suffer from following an accident, including a bent frame. Give us a call at 1-888-681 Keen (5336) to request a free estimate or to learn more about how we complete frame and unibody repair in Columbus area!

"Keen's Body Shop did an exceptional job with painting my car hood, bumper, and fender. Scott and Dave helped us out so much and my car looks new again. Would give this shop ten stars if I could."
~

Sommer G.