Truck & Fleet Body Work in Columbus, OH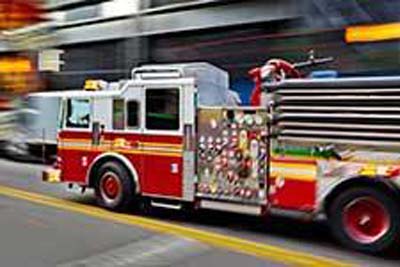 A well taken care of fleet is crucial for any business or organization that relies on cars, trucks and other vehicles for their day to day operations. If your fleet is banged up, suffering from peeling paint, or is otherwise unsightly, people may look elsewhere for the services you provide, assuming the condition of your vehicles reflects your work ethic. A great looking fleet will help people trust you, and they're more likely to remember your vehicles as it drives down the road. When you need fleet collision repair in Columbus for your large trucks or small delivery cars, call Keen's Body and Fleet.
Unique & Fleet Vehicle Collision Repair
We are equipped to conduct painting and collision repair for emergency vehicles, heavy machinery and many other types of unique and commercial fleet vehicles, including:
Fire Trucks
Ambulances
Police Cars
Heavy Equipment
Rental Cars
Taxi Cabs

Shuttles and Buses
Classic Cars
Salt Trucks
New Vehicle Auto Body Repair
RVs & Motorhomes
Custom Auto Body Services
Fleet Vehicle Auto Body Repair
If your business or organization utilizes fleet vehicles of any sort, including cars, trucks, SUVs, box trucks, semi trucks, shuttle buses, electric vehicles, rental cars, taxis, or heavy equipment, you can trust our team of experts to ensure they look brand new following any accident.
Emergency Vehicle Collision Repair
We offer emergency vehicle auto body repair for police cars, fire trucks and ambulances. Not only can we repair body damage to first response and other 911 vehicles, but we can paint new vehicles to match your existing fleet, including graphics and other custom finish work.
Government Vehicle Collision Repair
School buses, city buses, salt trucks, city vehicles and other government fleet vehicles are all able to be repaired by the professionals at Keen's Body and Fleet. We work to exacting standards to ensure any vehicle we service is returned to its pre-accident condition.
Commercial Auto Painting
Keen's Fleet & Body can accommodate any size vehicle in our custom paint booths. Using a state of the art PPG refinishing system we will ensure your fleet vehicle turns out exactly as you imagined.
Box Truck Collision Repair
Box trucks, such as those used by U-Haul, Penske, UPS and other moving and delivery companies, are in traffic a lot, so it's no surprise when they get dinged and dented. We can repair any type of damage to box trucks and get them repainted so that any body issues are completely erased. Call Keen's to request a free estimate for box truck collision repair in Columbus.
Semi Truck Collision Repair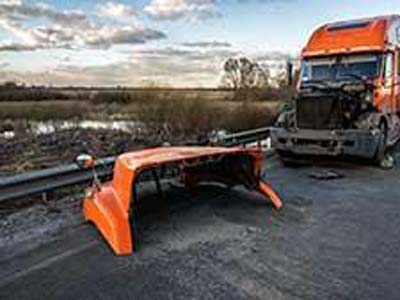 Big rig drivers often take great pride in their trucks, and we at Keen's take great pride in helping them keep their semi trucks and their trailers looking excellent. We service all makes and models of semi trucks, including International, Kenworth, Volvo, Freightliner and Peterbilt. From small dents and paint flaws to major reconstruction, glass and light repair, we do it all for your truck and trailer to keep you on the road for the long haul.

Big trucks and other fleet vehicles keep America moving, and at Keen's we keep those commercial vehicles on the road. Call Keen's Body and Fleet at (614) 420-2404 for our location at 907 E. 5th Avenue, or at (614) 412-0372 to reach us at 3303 E. 11th Avenue to request an estimate for superior truck and fleet vehicle collision repair in Columbus or the surrounding area. We will be more than happy to work with your insurance provider.

"Keen's Body Shop did an exceptional job with painting my car hood, bumper, and fender. Scott and Dave helped us out so much and my car looks new again. Would give this shop ten stars if I could."
~

Sommer G.