How to Find an Excellent Auto Body Shop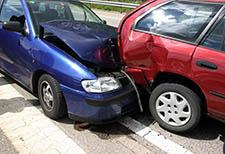 Following the aftermath of an auto accident you'll likely find yourself searching for an auto body shop to fix the damage done to your vehicle. Sure, you can check out the ones that your insurance company recommends, but those are generally just the shops that they want you to work with because they are partner facilities that they get the best benefits from, but you don't have to go to any of them. To find a great auto body shop use this quick checklist.
Locally Owned & Operated
To get great pricing, genuine service and excellent results seek out a shop that is locally owned and operated. Chain auto body repair and paint shops generally have long wait times and they always seem to find more and more "necessary" repairs. A local collision repair center values customer service.
State of the Art Equipment
As you research shops find out what sorts of capabilities their shop has. Do they use modern frame straightening techniques? This is important in order to restore your vehicle to factory specifications so that it is safe to drive when it leaves the shop.
Color Matching System
To avoid extensive painting costs make sure the shop offers color matching paint technology so that they only need to repaint the damaged area, not the entire car. This will help keep repair costs lower while ensuring your car looks great.
Will Work with Your Insurance
Of course it is necessary that the shop will do the dealings with your insurance, should you be going that route. Ensure that the shop you select works with all types of insurance policies so that you aren't stuck with the bill at the end of the day.
AAA Approved
The Automobile Association of America doesn't put their stamp of approval on just any shop. IN order to gain this approval a shop needs to offer fair pricing and demonstrate excellent customer service and repair capabilities.

If you need superior auto body repair in Columbus be sure to visit the team at Keen's Body Shop. We take great pride in the work we do and understand that if you're using our auto body repair services then things may not be going as planned. To request a free estimate for collision repair in Columbus be sure to give us a call at (614) 420-2404. We service all makes and models of cars, trucks, vans, SUVs and large fleet vehicles!