Get a Free Estimate on these 7 Auto Body Services in Columbus, OH!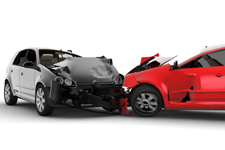 No matter the scope of the body work that needs to be done, you want to entrust your vehicle to a reputable shop that will provide a detailed and accurate estimate, which will allow you to make an informed decision before making a financial commitment. Here's a look at seven services offered by a reputable auto body shop in Columbus, OH.
Expert Frame Straightening
By returning the frame as closely as possible to its original specifications, you'll be better protected if another accident occurs at some point down the road.
Truck & Fleet Body Work
When big rigs need body work, it takes particular expertise from a specialist to do the job perfectly and keep your fleet looking sleek and driving safely.
Scratch Repair
When scratches occur, you'll want to repair them quickly so that rust doesn't develop.
Collision Repair in Columbus
Following a collision, it's possible that your insurance company will encourage you to go to a particular shop. However, you'll want to keep in mind that it's actually your choice where the repairs are done.
Hail Damage Repair
From time to time, a severe storm can send down hail that causes auto body damage. When this happens, it's important to promptly repair the damage to avoid rusting.
Custom Auto Body Painting
If you have a hot rod and want to turn some heads, you could consider racing stripes or sparkling metallic paint.
Computerized Color Matching
A technologically-advanced color matching system will help to ensure that your paint job seamlessly returns your vehicle to its pre-accident appearance.

If you're in need of auto body repair, be sure to get in touch with a reputable body shop. For auto body repair in Columbus, OH, the experts to contact are at Keen's Body Shop at (614) 420-2404. You can click here to use our simple collision damage online estimate tool!