Understanding Insurance and Vehicle Collisions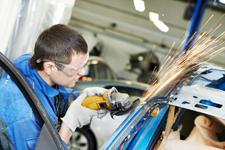 A cracked bumper is a lot less to worry about than a cracked bone, but both are possible in the event of an unfortunate auto accident. What is fortunate, however, is knowing that in most circumstances your collision insurance will cover the repairs to your vehicle, other vehicles involved, and possibly injuries. It is important to understand your auto insurance coverage before you ever need to use it.

Make sure you're aware of what is covered and what isn't when you purchase collision coverage. Most packages will cover your car and any other car involved, as well as yourself and the other vehicles' occupants. That means if the accident is your fault your insurance should cover everyone and everything involved, but some policies have their own stipulations, such as the accident must involve two moving vehicles.

If you end up in an accident never leave the scene without a police report and photo documentation of what happened. Each of these will help you when you file a claim for collision coverage. Receiving payment from your insurance company may come in the form of a check to you, a check to the auto body repair shop you ultimately select, or you may be asked to pay for the repairs and later be reimbursed.

Having collision insurance is a legal necessity for getting behind the wheel. While you may feel like you're being smacked by the government when you purchase insurance, it is important to remember that this coverage will save you time, stress and money following an automobile accident.

At Keen's Body Shop we are happy to work with your insurance to conduct collision repair in Columbus, OH. Our friendly team will handle all the necessary paperwork while we conduct auto body repair on your car or truck, helping reduce your stress even further. To learn more, or to request an estimate for auto body repair in Columbus, give us a call at (614) 420-2404 and we'll be happy to help.