Auto Body Specialists in Columbus, OH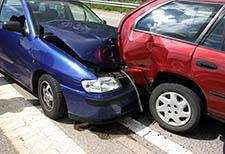 After an accident, you'll want to make sure that your vehicle is repaired by an expert so that it provides you with maximum protection in the event of another collision at some point down the road. And for other auto body services, such as painting, it's important that an experienced technician does the work so that your vehicle is given a flawless appearance. Here are six services provided by a reputable auto body shop in Columbus, OH.
Free Auto Body Estimates
If a body shop ever tries to charge you for an estimate, that should immediately raise some red flags. A reputable shop will provide a free and accurate estimate because you deserve to know how exactly you'd be spending your money before you actually make a commitment.
Scratch Repair
It can feel wildly frustrating to walk out to your vehicle and see that it's been scratched. Still, you'll want to get the scratches repaired quickly so that rust doesn't get the chance to set in.
Collision Repair in Columbus
Following a collision, your insurance company may recommend that you go to a particular shop. However, it's worth keeping in mind that it's up to you to decide where your vehicle gets repaired.
Precision Frame Straightening
When a frame has suffered damage, it's very important to restore it as closely as possible to its original measurements. A healthy frame will optimize protection if you end up getting in another wreck.
Custom Auto Painting in Columbus, OH
From flames to fades to racing stripes, a custom paint job will turn heads and make you stand out from the crowd. For commercial vehicles, a custom paint job is a great way to draw attention to your company logo.
Computerized Color Matching
By using computerized color matching technology, the technician is able to seamlessly repaint the repaired area without having to respray the entire vehicle.

If you need auto body repair, be sure to bring your vehicle to a reputable shop. For auto body repair in Columbus and Lancaster, OH, visit Keen's Body Shop. We're happy to offer free auto body repair estimates in Columbus, OH. Feel free to request a quote by using our online repair estimate tool!

December 13, 2020