Top Services of an Expert Auto Body Repair Shop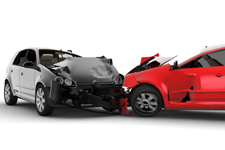 Following an auto accident it is important to let a professional auto body repair technician take a look at your car to ensure there are no underlying issues. Even if you can't see any damage, that doesn't mean there won't be problems with mechanical parts or even issues with the car's frame or unibody. An expert auto body repair shop will be able to fix any type of damage by offering full service repairs, including the following.
Scratch Repair
In many cases a scratch will be able to be buffed out using proper tools and products, but if it is deep it may require the use of body filler and color match auto painting to repair the damage.
Ding Repair
Small dings are not only unsightly but if they damaged the paint they can invite rust issues. An auto body repair shop will be able to repair dings using a variety of methods. How your car's damage is fixed will depend on the type of damage it received.
Paintless Dent Repair
If your vehicle receives a dent that didn't damage the paint it may be able to be fixed using a process called paintless dent repair. This can be done if a dent occurs on a body panel that can be accessed from the back side, such as a door, fender or hood.
Auto Painting
Whether you want to give your car a brand new look or restore its factory finish, a professional auto body repair shop will be able to do so using high quality paints and color match technology.
Frame Straightening
A damaged frame can be dangerous for a vehicle, as it may result in it not being able to be driven without stress. The frame carries the weight of the vehicle and it needs to be within factory specs to ensure a safe ride.
Body Panel Replacement
Sometimes the easiest way to repair a portion of a vehicle is to simply replace the damaged section, such as doors, trunk lids, quarter panels and bumpers.

If you have been involved in an accident don't hesitate to reach out to a quality auto body repair shop for expert service. When it's time for auto body repair in Columbus, head to Keen's Body Shop. We service all makes and models! Give us a call at (614) 420-2404 to request an appointment or an estimate for collision repair in Columbus today.