Expert Collision Repair in Columbus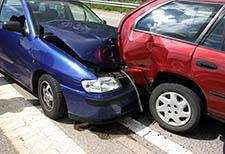 When you need an auto body repair professional you don't want to leave your vehicle with just any run of the mill shop. The repair process can sometimes be very extensive and requires many unique services. If you want your vehicle to be returned to its true factory or pre-accident condition you need the highest quality shop possible. To find the shop that is going to do the best job on your vehicle while still giving you the attention and service you personally deserve you'll want to ensure that the shop you choose holds the following characteristics and qualifications!
Locally owned and operated
This may not seem like a necessary trait but the big guys just don't know how to treat people fairly, and pricing seems to be done in a mysterious fashion. A locally owned shop relies on the good words of others to bring in new business, which means they treat every single customer as if they're part of the family.
Longevity in the industry
As with nearly any business, the longer they have been doing it the more reputable they're likely to be. Business won't last if they can't provide a service or product that isn't thought to be of good quality. This goes for auto body repair as well. Find a shop that has been doing what they do for multiple decades.
State of the art equipment
Just because they have been in business forever doesn't mean they shouldn't outfit the shop with the latest in collision repair technology. For accurate frame repairs and vehicle finishes that match the factory you need to utilize a shop that keeps up with modern technology!
Free estimates
You should never have to pay for an estimate for auto body repair, you already have enough on your mind.
AAA Approved
It is always smart to utilize a shop that has earned approval from the Automobile Association of America. This organization only offers the badge of approval to shops who have demonstrated commitment to quality work and excellent customer service.

Searching for collision repair you can trust can be difficult, but if you find a shop that meets these standards you'll be in good hands. For professional auto body repair in Columbus, OH, that meets these standards, visit Keen's Body Shop. Our team of dedicated auto body repair technicians will ensure your vehicle is returned to its pre-accident condition. To learn more, or to schedule superior collision repair in Columbus, give us a call at (614) 420-2404 today.