Expert Auto Body Repair in Columbus, OH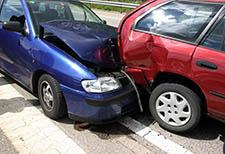 Whether you need a little scratch repair or your car requires major body work after a collision, you want your vehicle to be in the care of a shop that has earned a strong reputation in the local community for providing excellent work at fair prices. Here's a look at six services provided by a reputable auto body shop in Columbus, OH.
Online Auto Body Estimates
By using our online quote tool, you won't even need to go through the hassle of getting your vehicle to the shop to find out the estimated repair costs. You just fill out basic information, upload pictures, and then we'll be in touch!
Collision Repair in Columbus
After you've been in an accident, your insurance might suggest a specific shop, but it's important to remember that you can bring your vehicle to the shop of your choice.
Expert Frame Straightening
To help keep you better protected in the event of another accident in the future, it's of great importance that your frame is returned as closely as possible to the original factory specifications.
Computerized Color Matching
Modern color matching technology allows your service tech to seamlessly return your paint job to its pre-accident condition.
Custom Auto Body Painting
Classic custom paint jobs, like flames and fades, can give your vehicle an eye-catching appearance.
Scratch Repair
It's important to be proactive about repairing scratches so that rust doesn't have the opportunity to take hold.

If you're in need of collision repair, be sure to get in touch with a reputable body shop. For auto body repair in Grandview Heights, Bexley, and Columbus, OH, the experts to contact are at Keen's Body Shop at (614) 420-2404. Keen's also specializes in truck & fleet body work in Columbus, OH. You can click here to use our convenient collision damage online estimate tool!