What is the Auto Body Repair Process?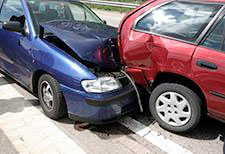 Being involved in an accident is a stressful event. Not only could it put you in the hospital, It can take your car off the road, making it difficult to get to work or school or wherever you need to be once you're ready to get back behind the wheel. However, if you understand the repair process you can get your vehicle back to its pre-accident condition a manner quicker than most people. Here are a few tips to expedite repairs for your car following any sort of auto accident, whether it was your fault or not.
When the dust settles
Immediately following the accident it is important to assess yourself for injuries. If deemed OK be sure to check on anyone else involved. If necessary call an ambulance. Regardless of the injuries it may be a good idea to call the police to request their presence so that you can file a police report as well.
Contact your insurance
Prior to leaving the accident scene you will want to contact your insurance company to ensure that you have completed all of the necessary steps to file a claim. They may ask that you gather witness statements or other evidence first as well. Following this call they will likely want to tow your vehicle or have you bring it to a certain location. You can tell them you'll find a shop of your choice.
Do your research on auto body repair shops
If you don't already have one in mind it is a good idea to research area auto body shops. While your insurance company may make a recommendation you don't have to use it. Dig into a shop's capabilities, recognitions and other information to find a shop that will take great care of your car. No matter who you choose your insurance must pay out on the claim.
Get a quote (or two or three)
In most cases getting quotes are free and depending on your coverage you may want to get more than one. However, regardless of what your insurance company asks of you, you're only required to receive one quote.
Have the repairs completed
After the quote is processed auto body repairs can be completed. The repair process will vary depending on the type of damage sustained by your vehicle.


Pick up vehicle
The amount of time it takes to repair your vehicle will also vary on the type of damage. Be sure to ask the auto body repair shop for a probable timeline. If you're in need of auto body repairs Columbus visit Keen's Body Shop. We'll have you back on the road in no time. To request a free estimate for superior collision repair in Columbus give us a call at (614) 420-2404 today.