Finding Expert Auto Body Repair in Columbus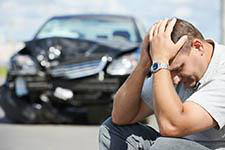 For some people a car is just a car, but for others it is a part of a passion. But whether you have a personal connection with your vehicle or not, it is still a means of transportation, one which you likely rely on day in and day out to get you to work or school, get the children to daycare and from time to time you may even get to use your vehicle for some sort of leisure activity. Whether you realize it or not, you have a dependence on your vehicle, which is why it can be so difficult to be left without it following an accident. If you've been in a small fender bender or an accident that occurred at faster speeds, it is necessary to trust the repairs to a professional auto body repair shop to get you back on the road. The quicker you take action, the quicker you'll be back behind the wheel of life.
Full Service Auto Body Repair
When it comes to auto body and collision repair it is important that you find a shop that completes bumper to bumper service. This is because that small dent that you can see on the outside may also mean there is hidden damage to critical components of your car, which you can't see. It takes highly trained technicians with access to state of the art equipment to appropriately assess and repair your vehicle to its pre-accident condition.
AAA Approved
One way to determine if an auto body shop is of excellent quality is to check for an approval from the Automobile Association of America. AAA only approves shops that meet high standards in customer service, pricing and of course quality auto body work.
Insurance Claims
When it is time for collision repair their is a pretty good chance that you'll be using your own insurance, or that of the driver who was at fault. For this reason it is critical to work with an auto body repair shop who handles insurance claims. Better yet, you should find out if they will complete all the necessary communication with the insurance company, as this can be a confusing process for those going through it for the first time.

Perhaps, above all, is knowing that you will be treated as a friend, not just another customer. At Keen's Body Shop this is exactly how we act. Not only does our AAA approved collision repair shop in Columbus offer full service repairs and work with your insurance, but we ensure you understand all that is happening with your car and we will always communicate with you in a friendly, honest manner. We encourage you to call us at (614) 420-2404 to schedule an estimate for expert collision repair in Columbus or the surrounding area if you've been involved in a wreck. You deserve to be treated as a human, not a number, and we aim to do just that as we provide you with warranty backed auto body repair.