OEM Parts or Aftermarket Parts for Collision Repair?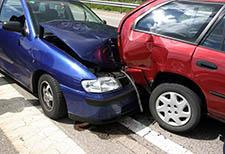 Following an accident it is likely that you will be presented with the option of using OEM (original equipment manufacturer) parts or aftermarket parts by the auto body repair shop you select to complete repairs. It is important to understand the differences between these two types of parts so you can make a smart decision based on your car's needs and your budget. First and foremost, OEM parts are manufactured by the automaker, while aftermarket parts come from third party producers. While this may not seem like a big deal when looked at on the surface, it's important to understand the long-term effects of each.
Part Fit
Since OEM parts are made by the automobile manufacturer or their trusted partner, you know that the part will fit perfectly. If you select aftermarket parts you could end up with cheap parts that don't fit as they are supposed to. They simply imitate OEM parts, but use less quality production processes to make them more affordable. Ultimately, when you select OEM parts, you know exactly what you're going to get.
Performance
Since aftermarket parts are not held to the same standard as OEM parts, there is the possibility that they will fail in the not too distant future. They may seem to work just fine at first, but that could change with one bad bump or after covering some mileage.
Safety
OEM parts must meet crash test requirements, while aftermarket parts do not, in most circumstances. When you choose OEM parts for auto body repair you can rest assured that the parts will hold up best.
Resale Issues
A vehicle that is equipped with aftermarket parts could suffer value wise when it comes time to sell the car, especially if conducting a trade in.

Ultimately, the choice between aftermarket parts and OEM parts for auto body repair is up to you. If you would like to discuss your options for auto body repair in Columbus reach out to the friendly and knowledgeable team at Keen's Body Shop. We would be happy to discuss every option you have and the pros and cons of each. To learn more or to request an estimate for collision repair in Columbus, OH, give our crew a call at (614) 420-2404 today and we will schedule you an appointment at your earliest convenience.